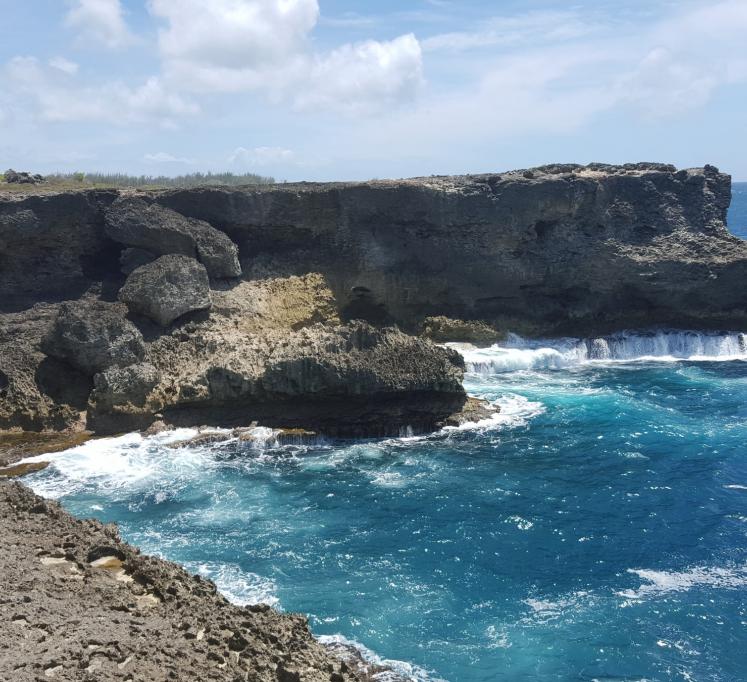 Animal Flower Cave
Located in the norther point of Barbados, the Animal Flower Cave is the only accessible sea-cave in Barbados.  Discovered in 1780 by two English explorers and has since then grown into a main attraction in Barbados and if often referred to as one of the worlds wonders.  It is a premier attraction with an authentic Restaurant.  The name "Animal Flower Cave" comes from the sea anemones found in the pools of the cave. Some of these pools are deep enough for you to swim in on calm days.  There are also several openings looking out to sea, offering spectacular views!  The views are spectacular!
Barbados Wildlife
The Barbados Wildlife Reserve is located in a natural mahogany wood across from the Farley Hill National Park in the north of the island.  A unique opportunity to stroll freely through the Reserve watching the animals at close range and in their own natural environment.  There are a few cages and the animals can be observed as they eat, play and interreact.  This is a self-guided tour so there is no rush, you can explore at your own pace.  There are monkeys, a variety of colorful birds such as parrots, macaws and love birds, and ducks and geese roam around, while black birds, sparrows and pigeons fly in and out of the reserve.  For reptile lovers, there are a few snakes (these are in cages!) iguanas, turtles and tortoises.  Great for the whole family!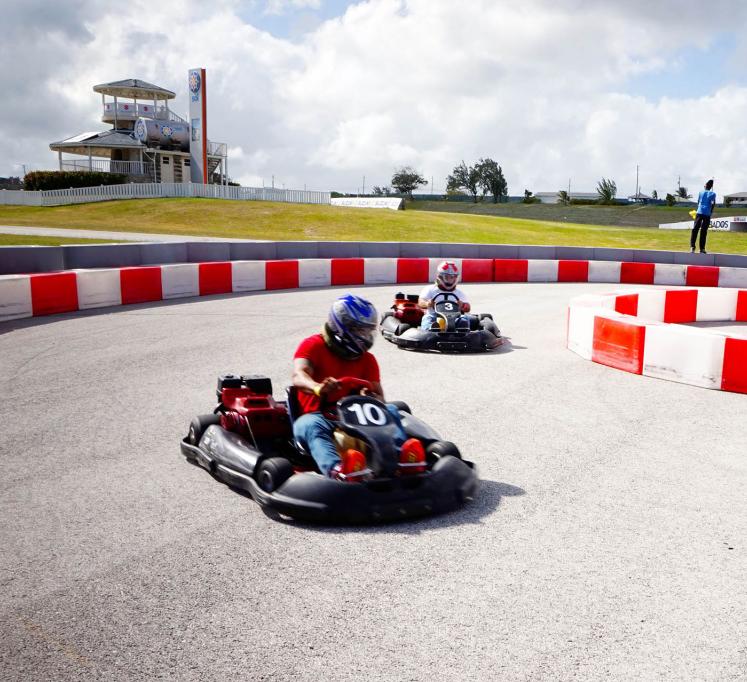 Bushy Park Experience
The thrill of speed and control!!  Bushy Park is the Premier motor sport facility in the English-speaking Caribbean, hosting a wide range of motor sport disciplines.  Karting for both adults and kids!  Thrill seekers will enjoy the race car driving experience that offers three levels of enjoyment – "Radical Ride", "Radical Drive" or "Radical Advanced Drive" packages.  Bushy Park provides professional drivers and instructors whose objective is to ensure that you have the most exhilarating and safe experience!  Whether you are a car enthusiast or a racing fan this activity is a must!! Contact us for more information.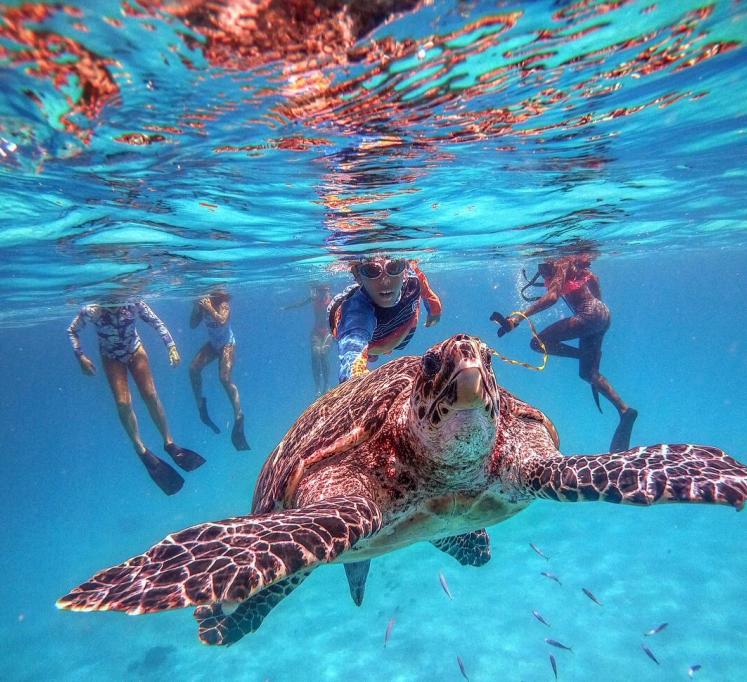 Cool Runnings Cruises II & III
Cool Runnings Catamaran Cruises - voted the 2nd most Popular Attraction globally recognized Zagat Survey in Barbados, specialises in personalised cruises, ensuring comfort, service and enjoyment for all guests.  Their custom-built catamarans sail with a limited number of passengers to ensure a superb comfortable day of sailing.  Cool Runnings II and III offer both Daily Snorkel Lunch Cruise and Sunset Snorkel Dinner Cruise, which include transportation, snorkeling equipment, unlimited drinks and a delicious Bajan Buffet meal and various stops for swimming and snorkeling with the turtles and over a Shipwreck.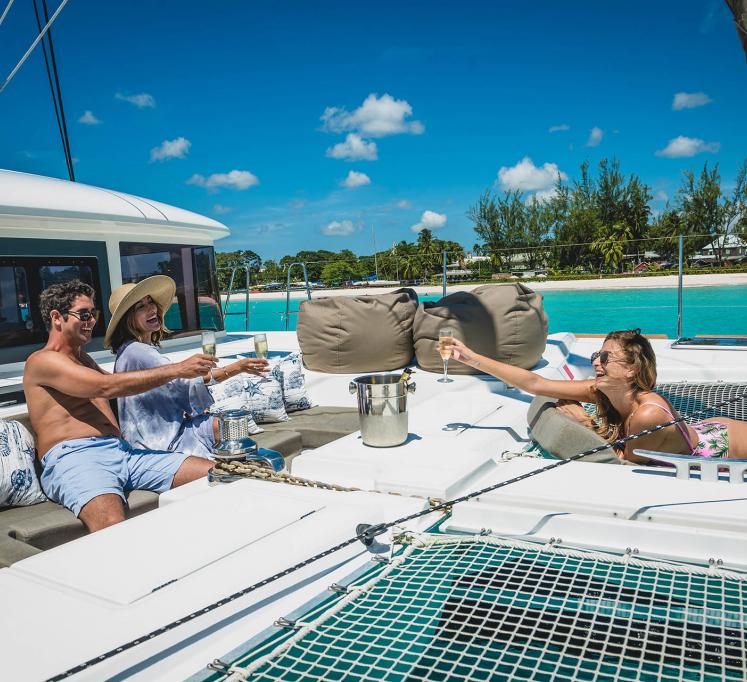 Cool Runnings IV Luxury
Cool Runnings IV Luxury is a lagoon 560, beautifully designed for small groups in the utmost comfort.  The catamaran offers spacious air-conditioned saloon with kitchen and table setting, additional covered table setting on the back deck and a comfortable seating area with sun beds and lounge nets on the foredeck. Offering both private and shared cruises.  Shared cruises include air-conditioned transfers, limited 18 guests aboard, snorkelling with Sea Turtles and over a Ship Wreck, a gourmet lunch and beverages included and complimentary Wi-Fi available onboard.  For the private charters there are catering options and beverage packages available to personalise your experience.  A cruise not to be missed!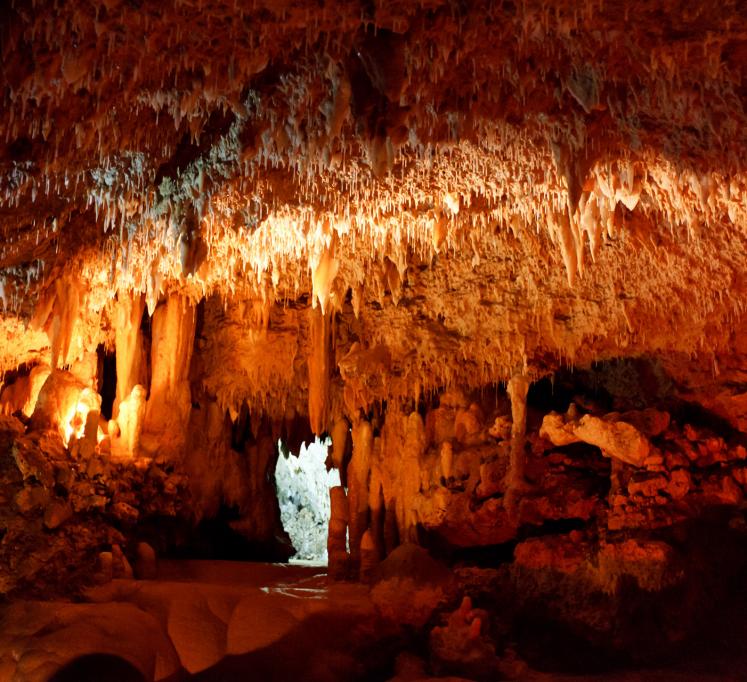 Harrison Cave
The magnificent Harrison's Cave is located in the central uplands of the island.  This crystalised, limestone cave is characterized by flowing stream, deep pool of crystal-clear water and towering columns.     Gaze in wonder at the white stone and beauty of the speleothems which adorn the cave.  Harrison's Cave is a massive stream cave system that is at least 2.3 kilometres ling with an average interior temperature of 27 degrees Celsius and the largest cavern, the Great Hall measure 15 metres high.  The cave was officially opened to the public in 1981.  The cave is active as it carries water and it is very much alive as its stalagmites are still growing.  A gem of an adventure!
Island Safari
Island Safari's unique tours take you to the most scenic and the coolest spots in Barbados only accessible in 4 x 4 vehicles. With exciting, off-the-beaten-track routes exposing you to the island's most scenic locations, our exuberant, outgoing guides and specially designed jeeps which ensure your comfort on our range of tours.   This safari experience promises to be one of the highlights of your stay!  Choose from the Adventure or Land and Sea Safari, Discovery Safari or a specially tailormade adventure.    Exhilarating expedition!
Kendal Sporting Barbados
Kendal Sporting is set on over 70 acres of beautiful countryside in Barbados.   The Club House is a fully restored World War II building and the Club offers a professional yet friendly atmosphere offering its visitors a unique day out.  The activities offered include indoor and outdoor Pistol, Shotgun and Rifle Shotting Ranges, Shooting, Archery, Paintball, Fishing, Canoeing, Swimming Pool, assorted games and a large lawn area. The Restaurant offers attractive and creative menus for lunch and dinner. For a truly different Barbadian experience, come join us at Kendal Sporting Clays.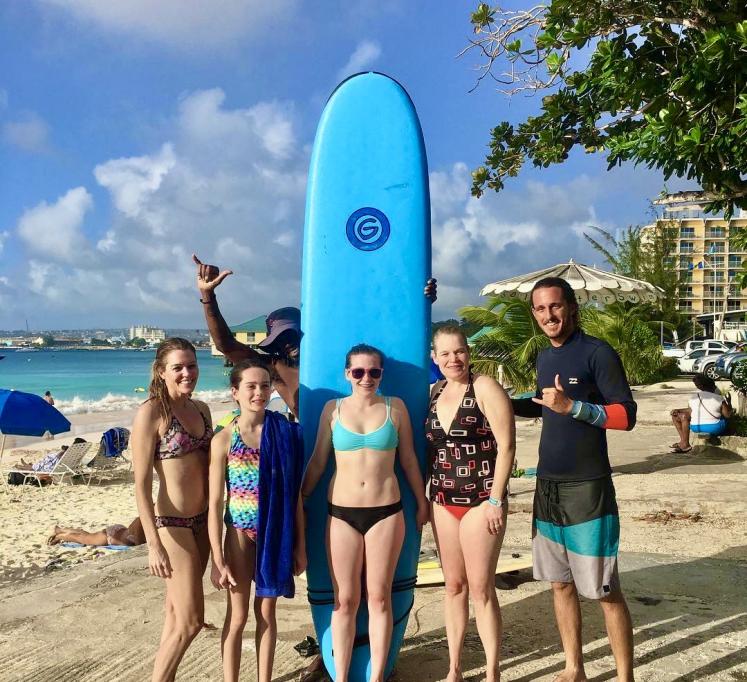 Paradise Surf School
Life is better when you surf with Paradise Surf School.   Offering beginner and intermediate lessons - working on paddling and positioning, standing and riding and reading and catching waves.    For the more advanced there are epic surf tours to some of the island's iconic and secret surf spots with a "local".  Paddleboard lessons and rentals offered.  The Paddleboard & Turtle Tour is very popular, taking the scenic paddle to snorkel with the turtles.  Grab a paddle or surfboard and escape the shore for the adventure in the ocean!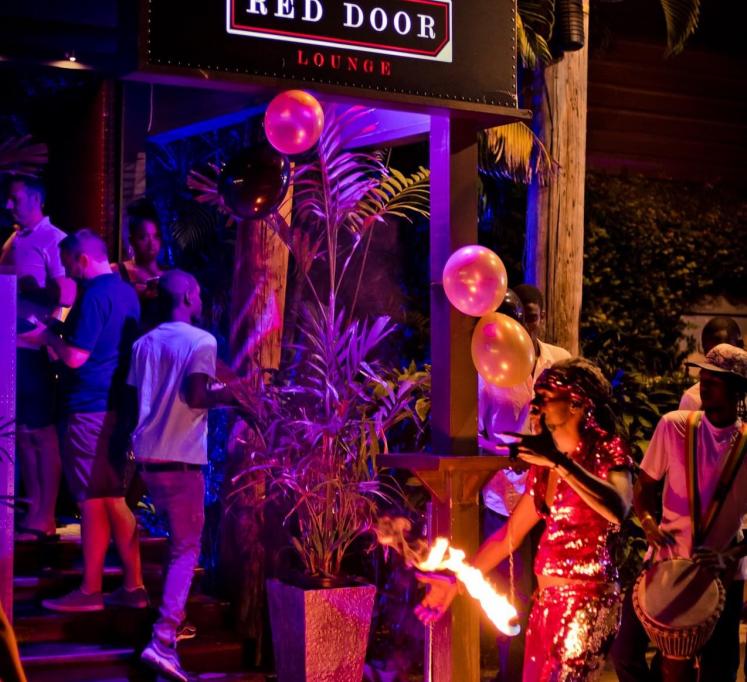 The Red Door
This chic sophisticated cocktail bar brings the high life to Holetown and is popular among both visitors, celebrities and the island's young movers and shakers.  Renowned for its elegant décor and laid-back ambience, Red Door is a place for chatting against a backdrop of the latest hits, the best of the classics and cool DJ mixes while sipping a creative cocktail.  Sample the tasting menu of gastronomic delights.  VIP table service available for nightclub setting including dedicated server and a roped off private area.  A ritzy nightclub venue where elevated sips turn into the pulse on the West Coast!
Royal Westmoreland Golf & Country Club
Experience the Royal Westmoreland is a world class 18-hole Championship Course, superbly maintained with perfectly presented fairways and greens that surround the estate.    Test yourself on the par 72, 7,045-yard course designed by acclaimed course designer, Roger Trent Jnr.  The golf course is as much enjoyable as it is demanding with a mixture of challenging holes, the highlight being the collection of signature Par 3's. Magnificent views of the Caribbean Sea. Improve your golf game at Royal Westmoreland. Contact us for more information.
Speartime Luxury Charters
Speartime Luxury Charters offers a variety of tours, charters and experiences on board   "Wicked Wahoo" - Deep Sea Fishing, Night Fishing, Coastal Tours, Snorkeling & Turtle Tours, Private Charters, Special Occasion or Events and Corporate Charters.  Wicked Wahoo is a Luhrs 41' Sport Fisherman and prides itself having over 100 square feet of cockpit with an air-conditioned spacious bridge deck seating up to 10 persons.  There is a large foredeck viewing point for coastal cruises, tanning or just relaxing.  The vessel is in immaculate luxurious condition.  The Captain and crew provide top class service and are extremely knowledgeable in the water and about the island of Barbados.  This will be an unforgettable experience for your guests!
St. Nicholas Abbey Heritage Train
The St. Nicholas Abbey Heritage Railway was completed in late 2018.  The journey on the beautiful locomotive travels through the plantation grounds, around the lake, home to wild water fowl and migratory birds, and through the mahogany woodlands.   The tour culminates at Cherry Tree Hill, an elevated breathtaking point of the islands rugged East coast.  Contact us for more information.
St. Nicholas Abbey Rum Tours
Barbados is widely credited as the birth place of Rum.  St. Nicholas Abbey has been creating rum of exceptional quality for over 350 years.  "The Rum Experience" includes a tour of the Factory, Steam Mill circa 1890 and Distillery "Annabelle" with details of the planting and harvesting of the sugar cane and the steam machinery and process of the rum making including official rum tasting.  Contact us for more information.
Sweet Life Tours
Sweet Life Tours provides options for your island experience.  From a private charter or shared island tour to a combination of land and sea tour.  Provided with a professional guide who is knowledgeable about the island, your tour is fully narrated.  You will feel at home and part of this special island life.  Tours are usually between 7 or 8 hours with a lunch stop along the way.  The Barbados Adventure!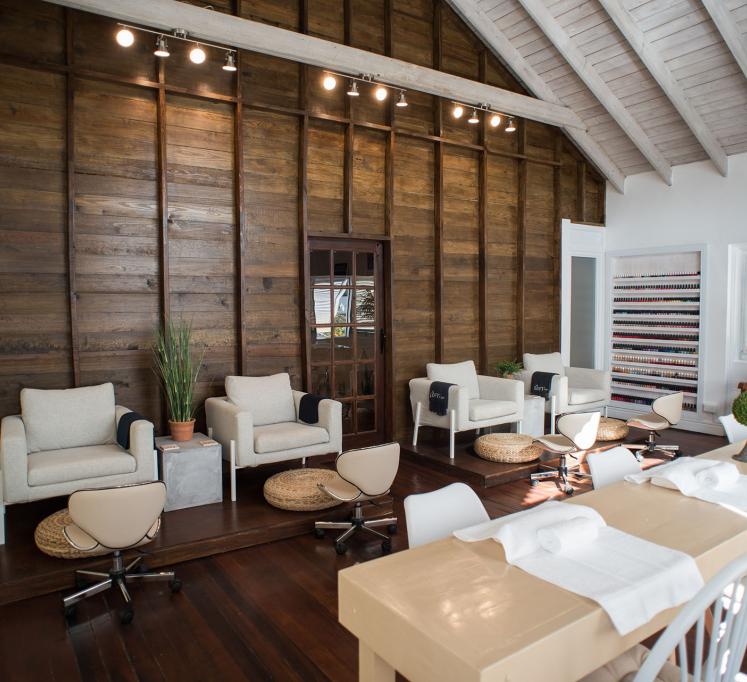 The Loft Spa & Blow Dry Bar
The Loft Spa and Blow-dry Bar provides luxurious Spa services, trendy Salon and delicious coffee.  As the premier Day Spa in Barbados, The Loft offers a discreet and calming experience for both women and men.  Their team of therapist offer a wide range of treatments to help you relax, unwind and rest, while the Spa services reflect the art of travel.  The salon provides the glamour space for refreshing your colour and style, kick back and either watch a chick flick while sipping on a glass of bubbly!  On-board services can be arranged for visiting Luxury Yachts.
West Side Scuba Centre
West Side Scuba, a 5 Star Padi Dive Center is situated in the south of the island in Carlisle Bay, the home of the incredible Marine Park with some of the most beautiful wrecks Barbados has to offer, providing ideal diving and exciting adventures.  Other dive sites include magnificent reefs, two Marine Parks and a Turtle Park.  With high safety standards and small dive groups, you are sure to enjoy our underwater world.  Dive packages are created to meet your every need offering one tank dives, two tank dives and Discover Scuba Beginners Course.  Certification courses are offered for PADI Discover Scuba, PADI Open water Course and PADI Advanced Open water Course.  Whether you are a beginner or an advanced diver you can discover the beauty below the ocean surface of Barbados and the Caribbean Sea!